Casque Isles- Rossport to Terrace Bay
The name "Casque Isles" comes from John Bigsby's 1823 appraisal of Superior's north shore from the top of Pic Island, "As I turned towards the land, tall casque-shaped [helmet-shaped] islands were seen here and there, full of sinuosities and overlooked by pleasingly grouped hills of conical or waved outline from 600 to 800 feet high. I was well repaid for the trouble of the ascent."
On this 53 kilometre rugged, but spectacular section of Voyageur Trail, you will follow Lake Superior's shoreline, passing by old gold mines, fossil deposits, trappers' cabins, and caves adorned with pictographs painted by ancient First Nations peoples.
Check out our Casque Isles Hiking Trails Pamphlet (pdf)
Trails sections we manage: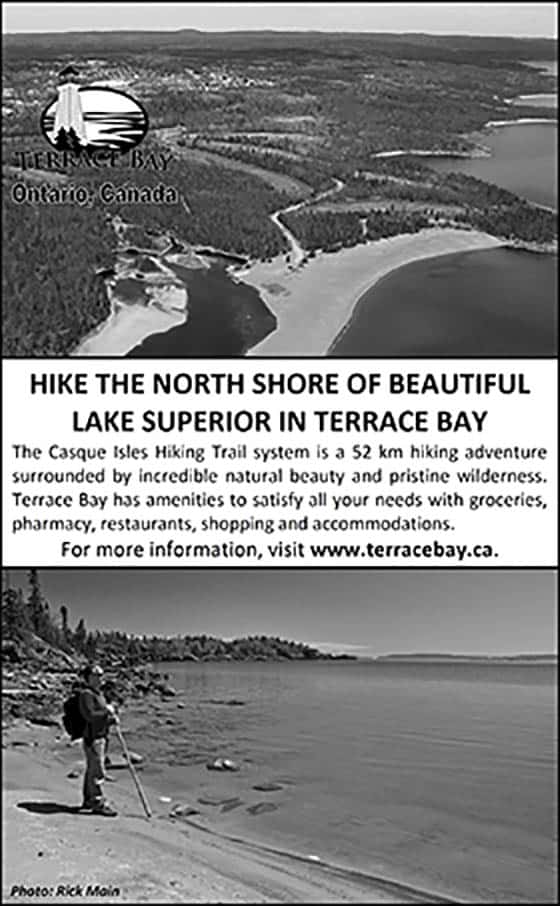 Interested in getting involved? Let us know!